Splendid Products is proud to offer the finest tropical fruit in the produce industry. We specialize in mangos, and also distribute a variety of other citrus and tropical fruits.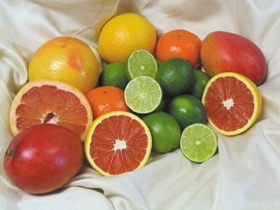 Our growth is a result of success on four levels. First, we form joint ventures with the most capable growers to ensure a supply large enough to fill the increasing demand for our products. Second, we value our vendors and customers as partners, helping to grow retail sales through strategic promotions. Third, Splendid Products is recognized in the produce industry for quality, volume, availability and timely distribution of the best tropical fruit in the western hemisphere. Finally, we are serious about ensuring safe handling and transportation from the groves, through the warehouses, and on to the ultimate consumer. We are diligently working toward exceeding good agricultural processes though proactive hazard analysis at critical control points. Our product safety and quality are unsurpassed.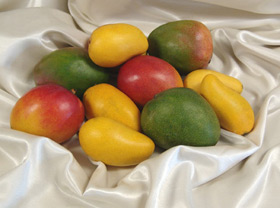 Founded by Larry Nienkerk in 1976, Splendid Products is committed to providing a steady, year-round supply of mangos and other tropical fruits. Splendid Product's customers include the nation's top grocery retailers. These organizations rely on our commitment to excellence. Contact us to learn more about Splendid Products.
---